Egypt's Antiquities Ministry: Signs of 'Extraterrestrial Activity' Discovered in King Tutankhamun's Tomb
Egypt's Antiquities Ministry announced that signs of "extraterrestrial activity" have been discovered after radar scans of King Tutankhamun's tomb.
The radar scans, according to French archaeologist Avril Sap, refute theories that Queen Nefertiti's tomb is hidden behind that of King Tutankhamun and instead reveal that "extraordinary" and "out of this world" secrets lie behind those walls.
According to Sap, the scans also revealed "weird and extraterrestrial" material that appeared to resemble a body. However, both Sap and unnamed Antiquities officials refused to answer questions concerning whether this could be an "alien's remains".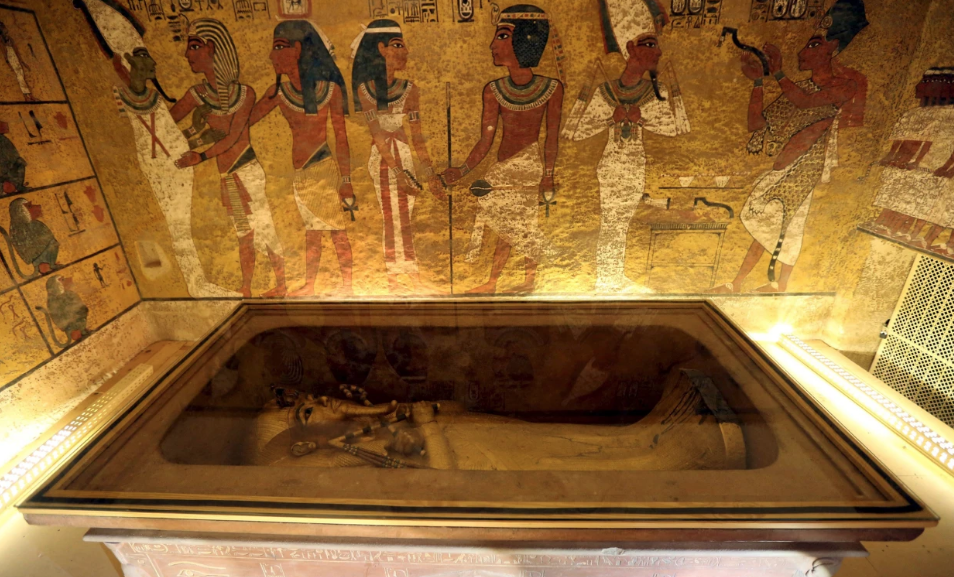 "We don't know what there is, but we've never seen results like this before," said Sap, who coincidentally discovered dinosaur bones in the Great Pyramid of Giza  on April 1 2014.
"Whatever is inside there could hold the secret to everything behind Ancient Egyptian history and technology."
Theories that aliens built the Pyramids have almost always been dismissed by leading archaeologists, including prominent Egyptologists and Egyptian government officials.
In 2010, Zahi Hawass, a former Antiquities Ministry who is best known as Egypt's Indiana Jones, told someone to "shut up" when asked in a documentary whether aliens built the pyramids.
"This is stupid!" shouted Hawass.
Egypt will continue to conduct radar scans to determine how to enter the hidden chamber without damaging anything inside.
"What we discover here will bring tourists from all over the world," said an Antiquities official, referring to Egypt's slump in tourism.
"They could not even come up with something like this in National Treasure or Indiana Jones. This is a revolution."